Message from the President
It is truly remarkable how much misfortune some people have been through—terrible things—things we can't even imagine. In the last month, I've spoken to two people who were victims of rape, sexed trafficked by their parents — one was five months old and another at the age of two. One of my good college friends told me of an earthquake decades ago in South America that killed thousands, and produced hundreds of orphans.  He was one of them. A high school classmate is fighting stage four breast cancer, she lost her husband a year ago to cancer, her mom passed last week and her father passed away today — one death after another – and soon, her own children about to be orphaned.
It has been a difficult month. Isaiah's words came to me as I contemplated all of this:
"Learn to do right; seek justice. Defend the oppressed. Take up the cause of the fatherless; plead the case of the widow." Isaiah 1:17 (NIV)
Isaiah directs us to "learn to do right," which means it's something that doesn't come naturally to us. The prophet then defines what it means to do right: learn to defend the oppressed, to seek justice, to care for the fatherless, to care for the widow-sounds familiar doesn't it?
"Here is PURE and UNDEFILED religion, to care for widows and orphans in their affliction…" (James 1:27a),  which shows the call to do right spans both Old and New Testaments! Regardless of where we are in God's continuum, we are encouraged to be involved in helping others, in whatever difficult situation they find themselves in—REGARDLESS OF HOW SHORT TIME MAY BE–and many of them are desperate for your involvement right now.
Reject the proposition that somehow being involved in serving others in this context is somehow a false belief, sometimes mistakenly labeled social justice—a claim I see appearing too often—and to step back from the call to help disqualifies us from huge blessings that come when we help others. Isaiah 55-57 and Matthew 25 are major pillars that serve as guides to us in how we are to work in our communities, our country and overseas as God lays on our hearts the burden to serve others. When the Lord, in his timing returns, I want to be doing the things I've had to learn to do-as I encounter them in my life day to day, and month to month-helping others in their unique and many times devastating situations. Be the Kingdom of Heaven to someone today, for Sister White writes, "The seal of God will be placed upon the foreheads of those only who sigh and cry for the abominations done in the land." In our sighing and crying, may it produce action, for the very people around us are in need of God's love WORKING through us.
Fred Cornforth, President, ASI NW
Northwest ASI Spring Convention
APRIL 19-22, 2018 – Everett, Washington
The ASI NW Spring Convention in consultation with the Washington Conference will be held April 19-22, 2018.  The location will be in Everett, Washington.  The convention theme is "Love Heals".  We are excited to partner with the AMEN Everett Free Clinic and will participate as volunteers on Friday, April 20th.   facebook.com/ameneverett video
The Convention will take place at the XFINITY Edward D. Hansen Conference Center.  Registration for the convention will be available on our website in January, 2018.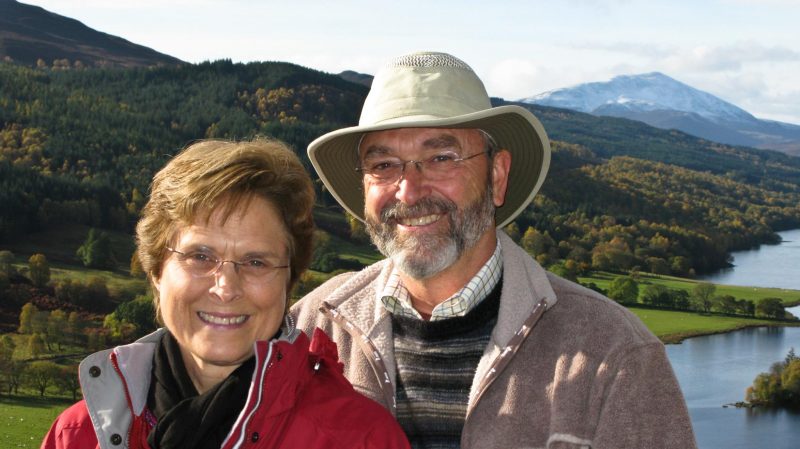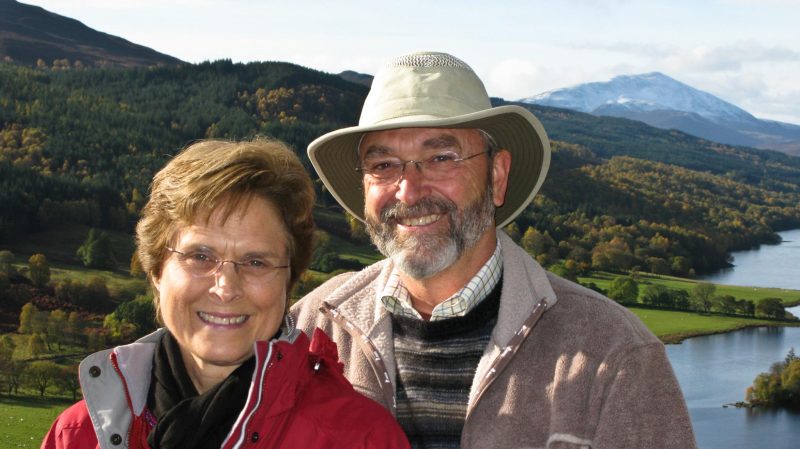 We are pleased that Dick Duerksen will be our featured speaker. Dick, and his wife Brenda, are focusing on their greatest loves – grandchildren in New Zealand & writing, speaking, and celebrating God's Grace.
Dick has worked within the Seventh-day Adventist church as a pastor, administrator, editor, planner and consultant for creative ministry. He has also served nine years leading Florida Hospital's focus on the mission of "Extending the healing ministry of Christ."
In his 6 years as Assistant to the President of Maranatha Volunteers International, Dick hosted a weekly television show, and authored a variety of articles and stories for the organization.
Dick also provides "healing environment" photographs for a variety of hospitals, magazines and spiritual displays. Brenda and Dick are celebrating 45 years of marriage and enjoy spending time with the families of their three children—Jeremy and Suzanne in Colorado; Julene and Rouru – and Griffyn, and Gwen in New Zealand; and Joy and Brian in Southern California.
To see some of Dick's highly-awarded photographs, please visit http://www.pixoto.com/richard.duerksen.7/recent
Idaho Anti-Trafficking Coalition
The Idaho ATC (Anti-Trafficking Coalition) is gaining momentum in the Treasure Valley. Currently an ad campaign on Facebook is being planned for the month of January as it is considered National Human Trafficking Awareness/Prevention Month. Check out www.IdahoATC.org for more information!
Here is some vital information to share:
Indicators of Human Trafficking                                  
Recognizing key indicators of human trafficking is the first step in identifying victims and can help save a life. Here are some common indicators to help recognize human trafficking:
Does the person appear disconnected from family, friends, community organizations, or houses of worship?
Has a child stopped attending school?
Has the person had a sudden or dramatic change in behavior?
Is a juvenile engaged in commercial sex acts?
Is the person disoriented or confused, or showing signs of mental or physical abuse?
Does the person have bruises in various stages of healing?
Is the person fearful, timid, or submissive?
Does the person show signs of having been denied food, water, sleep, or medical care?
Is the person often in the company of someone to whom he or she defers? Or someone who seems to be in control of the situation, e.g., where they go or who they talk to?
Does the person appear to be coached on what to say?
Is the person living in unsuitable conditions?
Does the person lack personal possessions and appear not to have a stable living situation?
Does the person have freedom of movement? Can the person freely leave where they live? Are there unreasonable security measures?
Not all indicators listed above are present in every human trafficking situation, and the presence or absence of any of the indicators is not necessarily proof of human trafficking.
For more information on Human Trafficking visit:    https://www.dhs.gov/blue-campaign
People of Peru Project
Building Bridges By  Paul Opp, Missions
In a remote canyon in the Andes Mountain Range, between Cusco, Peru, and Espinar, you will find the Q'eswackaka  bridge. What makes this bridge unique is the fact that it is rebuilt every year by the local villagers, using nothing but grass called ichu, that is braided into string. Those strings are then braided into cords and the cords are ultimately braided into giant ropes. These ropes then span 120 feet across the Apurimac River. The bridge is rebuilt every year by members of four Quechua communities, who work together to maintain the tradition. Thanks to their communal effort, the bridge has survived hundreds of years, acting as a link between the past and the future. Braiding the ropes symbolizes the constant connection of the communities.
Would you walk on this bridge? I did, but will admit to you that dangling hundreds of feet above the river and rocks on nothing but "grass," makes bridge crossing memorable to say the least.  Missions… what has this to do with missions?  A single piece of grass could never hold the weight of any of us and none of the villagers could possibly build this bridge alone. The ropes ultimately weigh thousands of pounds and it takes approximately 700 villagers three days to rebuild this bridge.
String by string, strength is woven and a bridge is built that is strong and safe, connecting the communities on either side of a river.  You and I can also be those strings. There is work that needs to be done, that alone we could never accomplish.  You may feel your ideas, abilities or small financial contributions won't make any difference, so why bother? I am here to tell you that together we are strong. Together we can change the lives of the hurting and hopeless. Together we keep our "bridges" to the people who need us, new, fresh and strong.  Next time you have the opportunity to support our local mission work, or the myriads of projects in distant lands that desperately need your help, become part of the "rope" that can bring someone safely from the other side.
PEOPLE OF PERU PROJECT NEEDS:
What we need is a small army of people to donate "One Sole a Day". That is about 30 cents a day or $10.00 a month. This money is so important to keeping the doors open to our crisis center. We support all these girls and their babies in every way like education, medical needs, clothes, food, vocational training and everything that parents should supply for their kids.
We don't have a steady income other than what God supplies through the generous support of people like you. One Sole a Day…that is all we ask, $10 a month. PayPal is an easy way to do this. Just click and send a one-time donation or monthly support.
Sponsorships
People of Peru Project sponsor dozens of students in and around Iquitos. To learn more about our sponsored students and how you can sponsor a student, see our Sponsorships page.
We need an new bus
Ours has seen it final days. The plan is to have an entire new "coach" built for our chassis.
Total cost $3,000   In addition to our rebuilt bus, we will buy a Larger Newer Bus since we often need two vehicles for larger groups or split activities.  Total cost $15,000
For more information please visit… peopleofperu.org
Comfort the Day
Karen Nicola
Author/Speaker/Grief Coach; B.A. Communications; B.A. Religion; B.S. Education; M.A. Quality Education
Are you broken-hearted from the death of someone you love? Please be reminded that many people care about you. Some of them might feel they lack resources to help you, but they still care. Others might be frightened by your pain, but they still care. A few know how to be present with you and will support you through the days, weeks and years ahead. I hope to offer a place for you to visit at any time. While I might not know your name, I understand the pain of grief. I also know the relief of healing. It is my prayer to wrap you in the warm blanket of God's healing grace. Follow the blogs that can become a friend to lean on with your pain and begin to experience God's comfort.
I have the privilege of stepping into the vulnerable space of someone's bereavement for the purpose of coaching them through what I call, "Grief Land." Each one travels through "Grief Land" on their own unique path. However, those who have gone on before often leave signposts to help direct other travelers. I believe that no one should travel this dark and overwhelming path alone. As a coach, it is my goal to guide my clients towards healing and completion of unresolved aspects of their relationship with their deceased loved one.
In a culture that is not known for its healthy support of the grieving, Karen sensitively explores the grief experience along with you. Having traveled her grief path, she offers compassion and hope to you as you travel your path. Through her blogs, posts, workshops and coaching you will find solace, understanding and guidance.
Hands-On Service Ideas
In this section, we will feature excerpts from the book "Hands-On Service Ideas" in each issue.
Visitation Program for Missing Youth
Generally speaking, when parents stop attending church so do their youth.  It is also true that as parents empower their children to make decisions, some youth choose not to attend church.  Knowing why a person has stopped attending is very important. However, getting them to come back should not be your main goal. Church member reclaiming experts say that your main goal should be the re-stablishing of meaningful relationships.
Your pastor may know of an upcoming training event that will enable you to be more effective in your outreach.  Steps to follow include:
Obtain proper training.
Have a brain-storming session to come up with all the names you can.
Do as much research as you can (without being snoopy) to determine why a youth stopped attending. It is possible that the youth has stopped attending because of a strained relationship with another young person in your group.  Spend a few sessions talking with your group about ways relationships in your group can be improved.  Why invite someone back to a group that still has the same problems that encouraged them to leave?
Divide amount your group members the names of missing youth. If someone knows the missing youth already and feels comfortable visiting them, by all means, encourage them. However, don't force them.  Sometimes a young person may feel too close to the situation to get more involved.  Honor this request, too.
Don't give up. Strive to have the best relationships possible.
AMEN Northwest Clinic Dates
These are the tentative dates through 2018:
Everett, WA – April 20th & 22nd, 2018 (in concurrence with the ASI NW Convention)
Boise, ID – September 12th – 14th, 2018
Bozeman, MT – October of 2018
Other possible locations:
Important Words to Inspire You…
If you judge people, you have no time to love them.
Mother Teresa
Jesus replied, "You must love the Lord your God with all your heart, all your soul, and all your mind."  This is the first and greatest commandment.  A second is equally important: "Love your neighbor as yourself."
Matthew 22: 37-39