2024 ASI NORTHWEST CONFERENCE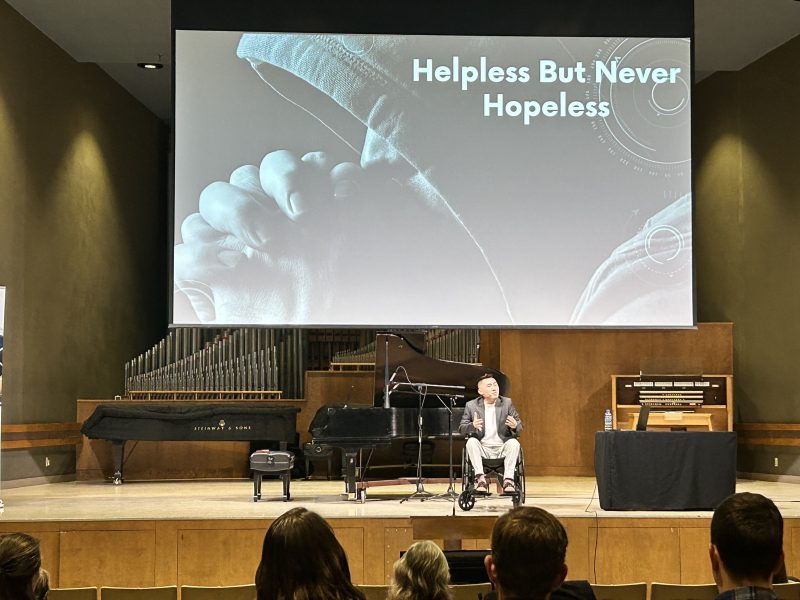 Northwest ASI Conference
April 2024
Walla Walla, Washington (Tentative)
ASI Northwest Chapter invites you to join us for a weekend of inspiring messages, stories of God working in our midst, and tools to support our evangelism in the marketplace.  This conference is for ASI members and others who are interested in sharing the gospel in our communities and around the world.
As in previous years, ASI "Members in Action" will share inspiring stories of how God is working to change lives through various ministries.
Five delicious vegetarian meals with vegan options will be catered.
Children's Programming: Kids ages 4–11 will love the Christ-centered children's meetings, where they will be challenged to work for God even while young. The gospel lessons are reinforced through songs, stories, crafts, and scripture memorization.
Registration: TBD
Exhibits: A limited number of exhibitor slots will be available for registered ASI Members/Ministries. To reserve exhibitor space, please select the appropriate option on the registration form. Exhibits will be set up on the first floor of the Melvin K West Fine Arts building. Power will be available for most spots (bring your own extension cord).
More information and pricing are located on the registration links. 
Schedule (Tentative)
Friday:
2:00-4:00 pm. Exhibit setup at the Melvin K West Fine Arts Building
4:00-5:00 pm. Registration and exhibits open
5:00-6:00 pm. Supper.
6:00-7:00 pm. Registration and exhibits open
7:00-8:30 pm.Evening Meeting:
8:30-9:45 pm. Exhibits open
Sabbath:
8:00-9:00 am. Breakfast
9:30-10:30 am. Sabbath School:
10:45 am-12:20 pm. Sabbath Worship:
12:30-1:30 pm. Lunch
2:00-3:00 pm. Exhibits open
3:00-5:15 pm. Sabbath Afternoon: Members in Action Stories
5:30-6:30 pm.  Supper
7:00-8:30 pm. Sabbath Evening Meeting:
8:30-9:30 pm. Exhibits open
9:30-10:00 pm. Remove Exhibits
Sunday:
8:00-9:00 am. Prayer Breakfast
9:00-11:00 am. Board Meeting
Registration
Check back for details.
ASI NW GRANTS
Due: TBD
Application details will be released in February 2024
Message from the President
Dear Members & Guests,
It is good for us to meet together to celebrate what God is doing in the Pacific Northwest as well as around the world. We gather to share to witness of God's faithfulness as we share Christ in the marketplace.
We have received positive feedback about meeting in Walla Walla, WA, and have been encouraged to continue to offer a conference that is affordable, designed for ASI members and welcoming of guests who are interested in growing their witness.
Please come back to this page in early 2024 for details on the speakers, venue, and registration details.
Blessings,
Chuck Hagele
President, ASI Northwest